GREETINGS FROM
​Khedive Temple No. 16
llustrious Potentate Curtis Nelson
​​
​​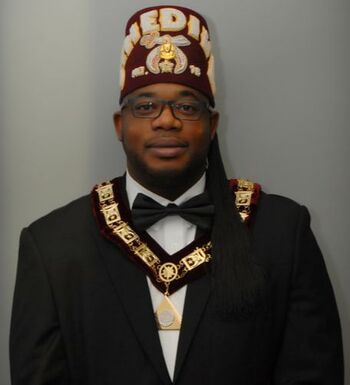 Illustrious Potentate
Curtis Nelson
TO ALL,
​Welcome to the new and improved Khedive Temple No.16 Website! I hope that you enjoy your visit here. Nobles, The purpose of

Khedive Temple No.16

is simple. We are providing a service to our community. We create funds to give donations to major charities such as the National Diabetes Foundation, The Sickle Cell Foundation, Lupus and Breast Cancer as well. We also have units within the organization such as the Bicycle Unit, The Marching Patrol Unit, The Clown Unit, and the Past Potentates Council that contributes to local charities. Among them are the Miles College Scholarship Fund, The Greater Birmingham Ministries, Back to school supplies for needy students, meals for the homeless at Jimmie Hale Mission and toys for needy kids at Christmas, We have a strong mentoring department that spends time with our young men in the community. We try to walk upright with these kids and entice them to finish school.

Khedive Temple No.16

is on the move and making an impact on the city of Birmingham.
​​